User:The Dizzle
From ThePlaz.com
The Dizzle
This is a personal page to tell you all about the Dizzle.
The Dizzle Boast
1. I am the Dizzle! (caesura)
2. He who slays the digital tyrants!
3. I am he who dances the Numa Numa!
4. I am he who hosts on the idiotic box!
5. Nobody is nutsier nor futzier than I!
(Caesura)
6. I am respected by all!
7. I have slayed she who sells sea shells by the sea shore!
8. There is no feat too great! Only those that are too
9. Small!
(Caesura)
10. Like that one time I challenged the almighty villain and felled
11. Him in one foul swoop, I will take this world
12. I see and let us just say (caesura)
13. It will rock you like you have never been
14. Rocked nor socked before!
(Caesura)
15. All shall bow down and show thy crown,
16. Then maybe we'll go to town.
17. We'll see when we get there.
18. Nobody is greater than I!
(Caesura)
19. I shall lift the weights of sanity's oppression
20. And start some fun in the sun!
21. We'll not be defeated by those who come:
22. Those who shun the fun in the sun!
(Caesura)
23. I am me, I am he who wants to be (caesura)
24. The greatest in our history!
25. For no one is mightier than the Dizzle!
This is just an example of my sense of humor.  This is me (Yung Joc, meet Yung Jon):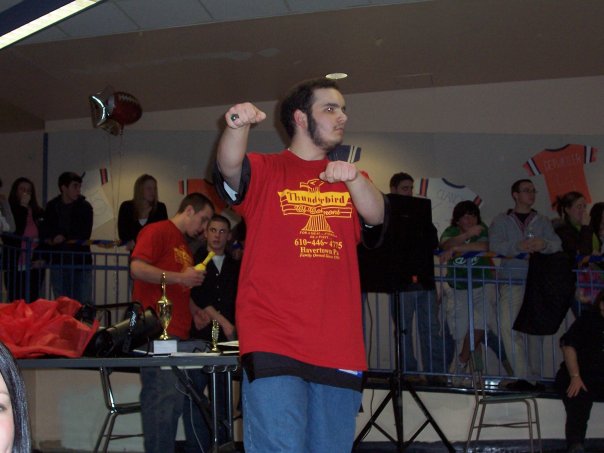 And this is really outrageous: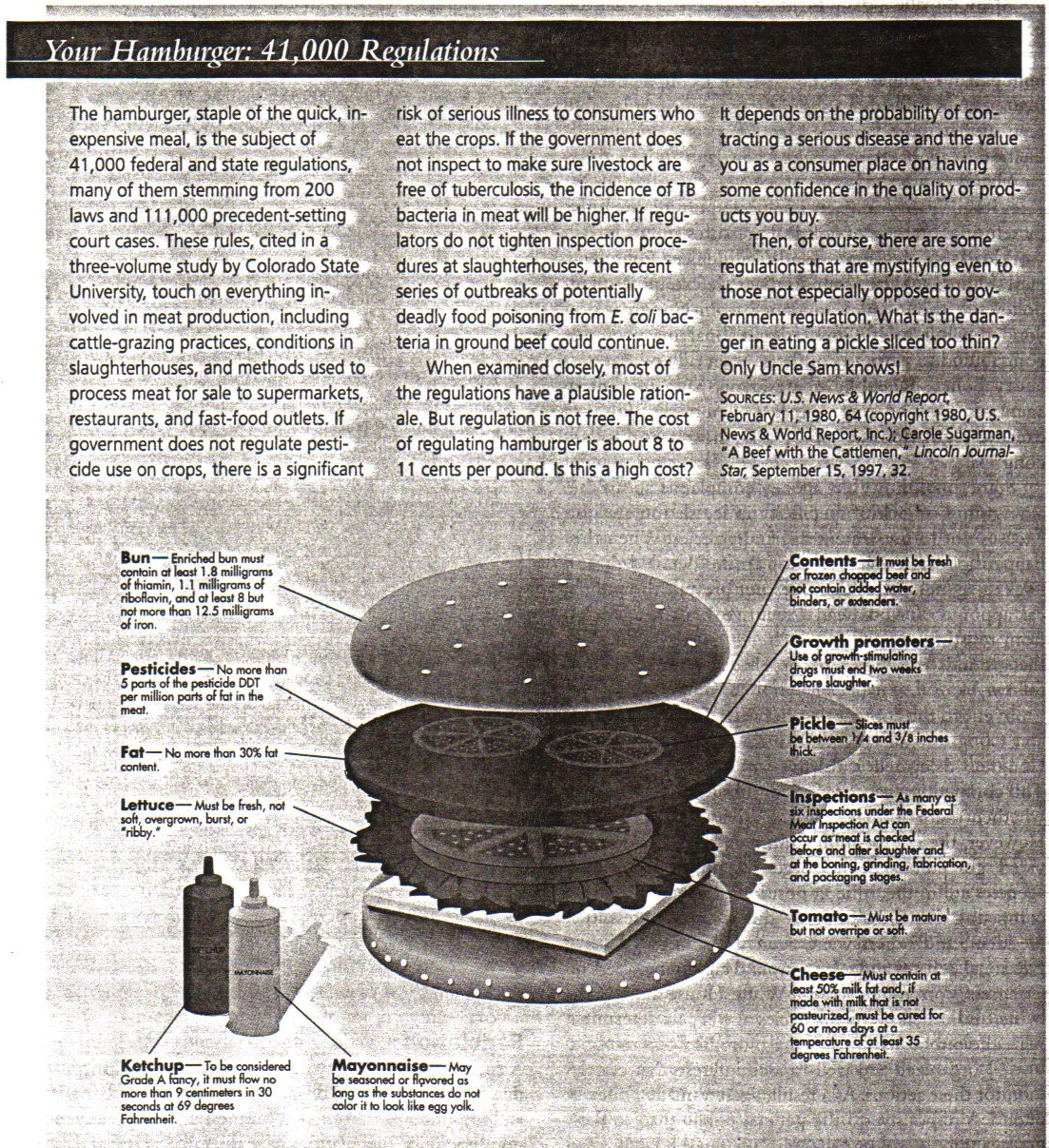 All 41,000 of these regulations amount to nothing more than what you see here.
Anyway, getting back to me, in my senior year at Haverford High School, I had hosted and run teleprompter and video mixer for the television station, HHTV (better known as H-Vision), written about half of the award-winning yearbook, Greystones, and helped out with Best Buddies.  I normally hosted with thePlaz.  I am trying to write a book called Logophobia, which is a very random and biased satire on society.  Some may find it offensive, but that's the risk you take with these things.  "The Dizzle Boast," which you saw earlier, is one of my works that you might find in Logophobia.  Anybody who wants to help out, let me know.
I took Video Editing at HHS, and as a result, I have given birth to Video Editing: The Dizzle Collection featuring four of my works spanning the entirety of the class.  The Table of Contents is as follows:
Where Are the Nurses? (Voice Over #2): Soundtrack - "Electric Bongos"
Best Buddies with Mrs. DiFrancesco (Interview #2): Soundtrack - "Robot Factory"
A Day in the Life of Mr. Jackson (School Project #2): Soundtrack - "Woodworks"
The Digital Media at Haverford (Culminating Project): Soundtrack - "Me Time"
The soundtracks will be available as The Dizzle Tracks, seeing as I made them myself.
Also, my current plan for St. Joseph's University is to start some sort of student-produced programming on their TV station,
"Hawk-Vision".
Hopefully, I'll gain support for that when the time comes.  That's all for now.  If you want more, check out my Google Videos here or my website here.
I hope I have informed you enough about the Dizzle.
By the way, my real name is Jonathan Daniel Dorfman, but everyone calls me J D.  I would prefer you call me the Dizzle if I had a choice, but the decision is up to you.
That's it.  There's no more page.  GO HOME.  NOW!
| | |
| --- | --- |
| | This user is an employee of Tecker. |