Category:Disney
From ThePlaz.com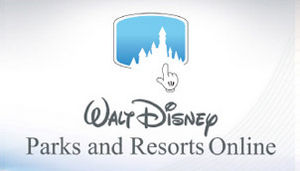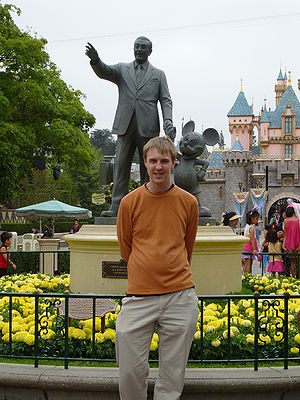 I worked at Walt Disney Parks and Resorts Online as a Product Manager intern during summer 2012. WDPRO builds the websites and mobile apps for the Disney parks and other travel operations. I worked on a project for Disney Cruise Line and various small projects for WDPRO.
Why Disney
The following is an excerpt from my Feb 5, 2012 Personal Update
As I talked about in my last update, I have accepted a position at Walt Disney Parks and Resorts Online next summer. Parks and Resorts Online is the internet sales and marketing channel for the Disney parks, cruise ships, and guided tour businesses. I'm excited to get to work as a product manager. This has historically (ie. before MIT) been my dream job - so I will see what it is actually like. I ended up doing something similar at Deutsche Bahn on Touch&Travel.
I'm particular exited to get to work so close with Imagineering - which is the high temple of theme park design. As a kid I used to think a lot about experience design, floorplans, branding, etc to create an immersive experience. Disney is known worldwide as the pinnacle of branding/experience design. In middle school, I was involved in theater. After going to MIT and doing management consulting, I want to reinvigorate that creative spirit. Now, this is still a pretty much a "business job," but I hope to get to work with creative people.
Experience
I worked on a project for Disney Cruise Line and a project to improve reference material here at WDPRO. I'm a product management intern, working for the VP of the division. I'm getting great exposure to what it is like to be a PDM intern here. As at Deutsche Bahn, I have a lot of freedom to use my time where I think is most effective.
One change from last summer is that Disney cares about quality. In fact, quality is the number one concern here. This makes the work environment 180 degrees different. It means a lot of concern over issues that on the surface look trivial. But when you consider the millions of people that pour though our parks every year, it starts making sense. A Disney parks experience means quality. If you think about the newly opened Cars Land, every little detail from the type of grass to the building architecture has been obsessed over for years by teams of people. Disney has a lot of people, who are managing every detail. This means there are a lot of people involved in any project. It's very different from the small team mentality of other firms – but those companies don't have anywhere near the integration that Disney has.
Plus it's my job as a PDM is to manage this. Somewhat jokingly, my job is meetings and emails. A PDM is responsible to build the relationships with the business to be able to specify requirements and act as the "product owner" in Scrum/Agile terminology. Though it's been somewhat awkward working as a PDM intern. You won't be around after the summer, so it's hard to take over a project full time. But I'm doing what I expected. I can envision what things would be like if I was doing this full time here.
Opportunities
I've taken advantage of a number of great opportunities here at Disney. Every Disney employee goes through a training program called Traditions, where you learn the basics of working in the park and see "backstage". They also offer a program called Cross-U where office workers can help out in the park during very busy periods. I was assigned to measure wait times at the Cozy Cone Motel on opening day of Cars Land. I ended up giving out more help than collecting wait times, but it was fun to be part of Cars Land's opening day. Plus I helped beta-test a new game at Imagineering R&D. They are working on some interesting questions! Imagineering also has a big library with lots of books about the topics Disney works on and archives of the behind the scenes on the Disney attractions. This was fun to pour over. We can also over to the studio lot any time we want for lunch.
I also flew out to Orlando to meet with colleagues. This was my first business trip by myself. I stayed at the Yacht Club. During the day I had set up back-to-back meetings with WDPRO and DCL colleagues in the Disney Celebration offices. On Saturday, I drove out to the Disney Fantasy to take a tour and meet with shipboard colleagues. After work, I visited Walt Disney World – my first time there since elementary school. I even go to walk around the Utilidors – it looks exactly like the MIT tunnel system.
Issues
Disney has its typical big company issues as well. There are so many managers for this and that everywhere that most of every project is simply coordination between different departments. I realize that as a temporary intern, I might be cluttering up things further. This is what I am trying to balance.
I knew this coming in, but my base salary is quite a fair bit less than last summer and the only thing free in the office is free soda and breakfast one day a week. We were also promised park passes, but those are still stuck in the Disney bureaucracy. Also my work address is wrong in the internal company directory. I think I've talked to 10 people about getting this fixed, and while one person was able to fix my work phone number, the address is still wrong. Disney is very good at being very specific with its polices to the public, but backstage it's a mess. It's certainly not Steve Jobs' philosophy that good craftsmanship means doing a good job on even the parts not readily visible to the customer.
Culture
That being said there are a lot of very smart people here. Stuff still manages to get done with relatively little problems. But I think having a stable operational platform would allow things to get done more efficiently and would be less costly. I'm writing about this not to criticize, but to wonder if its possible to do better. Disney is also a very relational company. I've recognized this and on the advice of others, I've set up what seems like 50 informational/getting to know you meetings.
The culture is also fun here. Many of the people in other Disney units have worked their way up from the parks so they are always happy and perky. At certain business units, though not really at PRO, everyone wears their Disney name tags around the office. It's a way of showing that you are helping out the parks. WDPRO Glendale doesn't require it, but many people still dress according to the fairly strict "Disney Look" – basically be clean-cut and wear business casual.
What I learned
I got first hand experience in how Disney manages its Parks and Resorts Online operations. I got to think about not only the low level, concrete stuff (how often you release) but the larger strategy issues about team size, use of contractors, and team organization. I also had incredible freedom to explore. I met with MIT alumni around Disney, including both executives and recent graduates. I really enjoyed doing these meetings and I think it was pretty informative to learn about the different divisions of Disney. On really busy days, Disney has this program called Cross-U where office workers can work in the park. I did that twice. I also learned about Disney's attention to detail in how they develop products - both on our websites and in the actual parks.
Would I go back?
On the other hand, WDPRO had mostly people who were in the later stage of their career because they enjoyed the 9-5 aspect of the work and the stability of working for a large company. I think I am looking for something a little different coming out of school. I think the right moment for me at Disney is later on - I think it would be fun to be a VP - but how do I get there? What is the best intermediate step? It could be the right role at Disney.
Subcategories
This category has only the following subcategory.
D
Pages in category "Disney"
The following 2 pages are in this category, out of 2 total.
Media in category "Disney"
This category contains only the following file.